In 2017, Lida Group consideratum est Demonstratio Basi Conventus Aedificium in Shandong Provinciae. In Sichuan reconstructione post 5.12 Terrae motus, Lida Group laudatur inceptum provectum propter collationem praestantem. 
 
Summa productorum Lida Group continet magnas scalas castra laboris, Chalybis aedificia structurae, LGS Villam, domum continens, domum Prefab et alia aedificia integrata.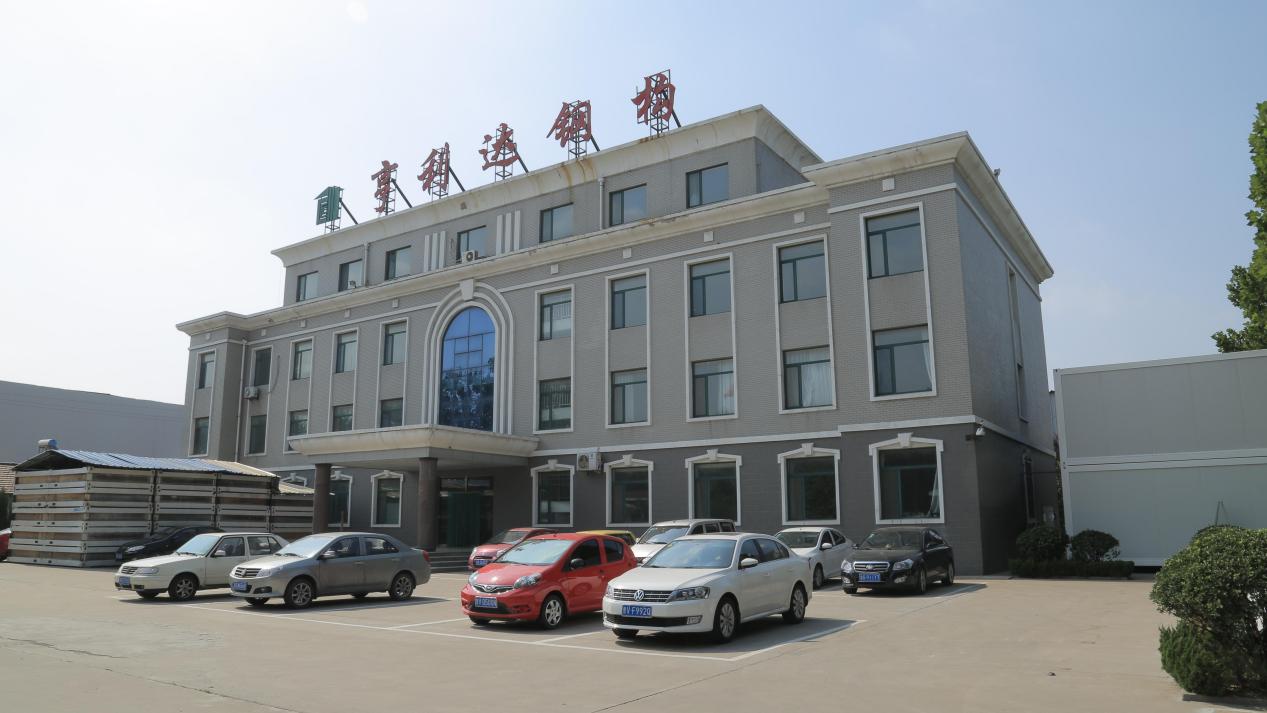 Nunc Lida Group septem subsidiaria habet, quae sunt Weifang Henglida Steel structura Co, Ltd., Qingdao Lida Construction Facility Co, Ltd., Qingdao Zhongqi Lida Constructione Co, Ltd, Shouguang Lida Prefab Domus Factory, USA Lida Internationalis aedificationis Ratio Co., Ltd, MF Development LLC et Zambia Lida Investment Cooperatio.
Praeterea officia in Arabia Saudiana Qatar, Dubai, Kuwait, Russia, Malaysia, Sri Lanka, Maldives, Angola et Chile multa transmarina officia posuimus. Lida Group iuris importa et exportanda iura habet. Donec nunc fructus nostri ad plus quam 145 terras et regiones exportati sunt.
Lida Group anno 1993 instituta est, ut opificem professionalem et exportatorem quae ad consilium, productionem, institutionem et mercaturam machinalis constructionis pertinet.
Lida Group consecutus est ISO9001, ISO14001, ISO45001, EU CE certificatio (EN1090) et SGS, TUV et BV inspectionem obduxit. Lida Group consecutus est II Classis Qualificatio Steel Structurae Professional Constructione Contracting and General Contracting Qualification of Construction Engineering.
 Lida Societas una ex potissimis societatibus in Sinis machinarum aedificationum integrarum est. Lida Group facta est membrum plurium consociationum sicut Consociatio Streel Sinarum, Consilium Sinarum ad Promotionem Internationalis Commercii et Sinarum Consociationis Metalli Structurae aedificationis etc.
Lida Societas committitur ut aedificium unum sistit ministerium suggestum ad aedificia integranda facienda. Lida Group unum-stium solutiones praebere potest pro clientibus domesticis et transmarinis in novem ditionibus, inter integras constructiones castra, constructionem industrialem, constructionem civilem, constructionem infrastructuram humanam, instrumentorum humanorum, instrumentorum logistics, administrationis rerum, aedificationum materiarum et constructionis instrumentorum copia, programmatio et consilio usus.
 
Lida Group designatus est supplementum castrorum integralium Nationis Unitae. Societatem opportunam cum Sinis Constructione Group (CSCEC), Sinis Railway Engineering Group (CREC), Sinis Railway Construction Group(CRCC), Sinarum Communicationis Constructionis Group(CCCC), Sinarum Potentiae Constructione, Sinopec, CNOOC, MCC Societas, Qingdao Constructione Group, Group Salini Italia, Group UK Carillion et Group Saudiana Bin Laden.
Lida Group feliciter multas magnas vel medias incepta ad res domesticas et ultramarinas aedificavit, ut Wenchuan Disaster Relief Reconstruction Project in 2008, In MMVIII Olympiae navigantes Centre Imperii Center Project, MMXIV Qingdao World Horticultural Expositio Facilities Construction Project, Qingdao Jiaodong Airport Integrated Office and Accommodation Project, Beijing No.1129 Exercitus Imperii Centre Project, et Nationum Unitarum Castra Projects (South Sudan, Mali, Sri Lanka, etc.), Malaysia Cameron Hydropower Statione Castra Project, Saudi King SAUD University City Project etc. .